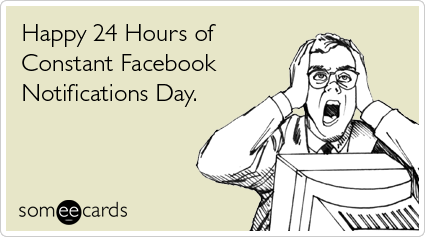 As I sit in my apartment eating breakfast, reflecting on the fact that it is our founding mother's birthday, I knew that our celebration of Ally Tucker's birthday would not be complete without a list of some sort, preferably one with stolen images from Google interspersed throughout. Tucker's Talesians, I have come to create that list. In honor of her 26th birthday, here are 26 reasons I am thankful that Ally Tucker was born (good job Marcie and Cy!).
1. Since her favorite 50 cent song is "In Da Club," I have no doubt that she has the opening line stuck in her head at some point today. 
2. She rallied our friends to attend Chinoe Pub karaoke night and made us lifelong regulars and favorites of Eva, Kenny McKenny, and Demetri. Moreso, she somehow didn't have us attend on the night that a gun was pulled in the parking lot. 
3. Ally texts my mom and my sister with the same frequency that I do. We also have a group text going between me, Rachel, and Ally. Sounds goofy, but I really do love the fact that she and my family and adopted each other whole-heartedly. It's precious. 
4. Whole-heartedly embraces the constant use of emojis.
5. During the KSR College selection process, Ally was constantly reassuring me that we were good enough writers to get on the site and that whatever happened, we had a good thing with Tucker's Tales.
6. Now that we are on the site, she is the most dedicated editor anyone could ever ask for. She works harder than anyone else, and everyone appreciates her for it.
8. She sends me a goodnight emoji every night.
9. She started her own Breakfast Club, and her notes that have come out of it are funny, sincere, and heartwarming. They are really special to read.
10. Appreciates my constant picture messages of food I have cooked.
11. Will send me play-by-play texts of UK games when I can't watch it myself.
12. Shares my love of "old man search" on Twitter.
13. Attended the Michael Jackson tribute skate at Champs dressed as The Man In The Mirror himself. If that's not amazing, I don't know what is.
14. Want to go mudsliding in back circle in the freezing rain at midnight? Ally will go with you.
(Side note- the mud makes it look like I have a unibrow to rival Davis's)
15. Jortsed the Walking Man outside of the Lex- despite the freezing rain and hail.
(Ally, we need to get this on KSR College at some point)
16. Usher concert in Columbus? Ally is down like Chinatown.
17. She leads the anti-swag movement with confidence and bravado.
18. Constantly calls out the Griffin twins on Twitter... someone has to do it.
19. Had the best radio show of all time during my freshman year of college; it resulted in an unhealthy obsession with Robot Ponies. 
20. Currently co-hosts the best podcast of all time with me, resulting in an unhealthy obsession with our intro music.
21. Appreciates my childhood diary in all its uncensored glory.
22. Once serenaded her parents at Monday Night Karaoke to "You Raise Me Up;" thought it would be goofy but instead it drew tears of joy and love.
23. Best Halloween costume ideas ever. Yup, I said it.
24. Valiantly dedicated to our Fantasy Football league despite that fact that she and my mom were the only ones who made much effort (probably the only thing she's started that hasn't caught on like wildfire, except maybe our Forrer computer lab attempt at starting a spinoff blog for diary entries...)
25. These are the results of google-imaging Ally Tucker:
Pretty damn accurate.
26. Asking "What Would Ally Tucker Do?" will in most cases give you the same answer as "What Would Michael Kidd-Gilchrist Do?" And that's pretty much the highest compliment I can give.
Happy birthday Ally! Love ya, mean it. Pound, blue heart.